The master bedroom is one of the most important rooms buyers look at when they're shopping around for Panama City Beach homes. That's not conjecture, either - according to a
study by the National Association of REALTORS
, 42% of buyers found staging the master bedroom made a big difference, second only to the living room.

Staging a master bedroom is far more complicated than tossing a blanket over the bed and moving some pictures around, though. As one of the most important rooms in the house, the master bedroom needs to be an escape and a sanctuary for a potential buyer.

These are our best tips from professional real estate experts who handle homes for sale in Panama City Beach each and every day. These aren't just applicable to your master suite - you should apply these tips to every bedroom in your home you are staging. If a buyer feels comfortable and happy in the bedrooms, they are far more likely to place an offer.
Lighting matters, so make it count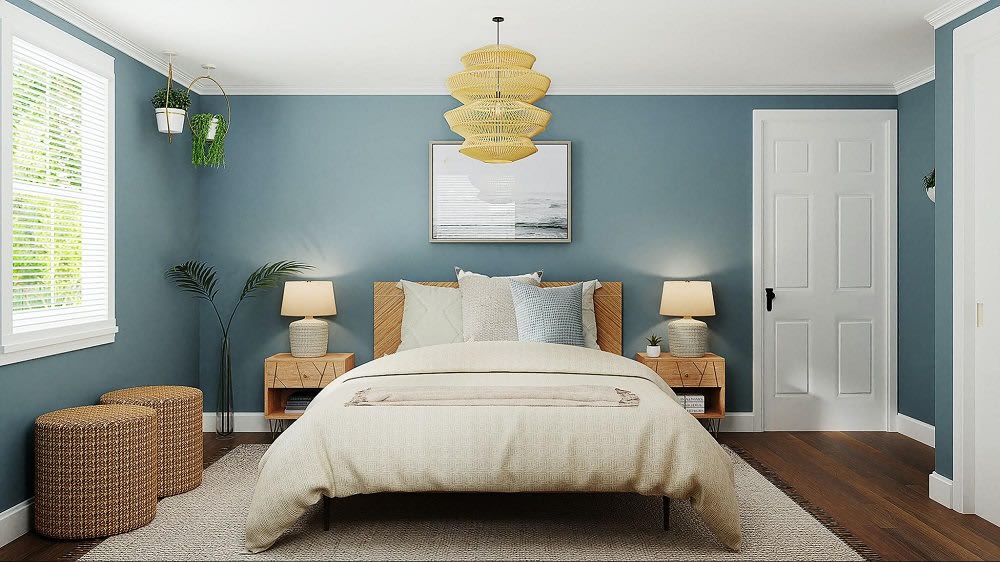 Good lighting is vital to selling homes. Buyers want a space that feels light, bright, and open. Not every master bedroom is going to be able to have that, though, and some Panama City Beach homes are just naturally darker. Fortunately, there are ways to work around that when you stage.

First, make sure your window coverings are light and airy, and always open them when you have showings. Some experts even suggest leaving off window coverings altogether as you want as much of that beautiful sunlight coming into your home.

Second, add desk or floor lamps if you need extra lighting, and ask your agent to make sure they're turned on before showings.

Finally, use daylight bulbs as they make the room look brighter and produce a more neutral light that will best highlight your master suite's features. Panama City Beach homes get a lot of natural light, but sometimes you need to supplement!
Storage is essential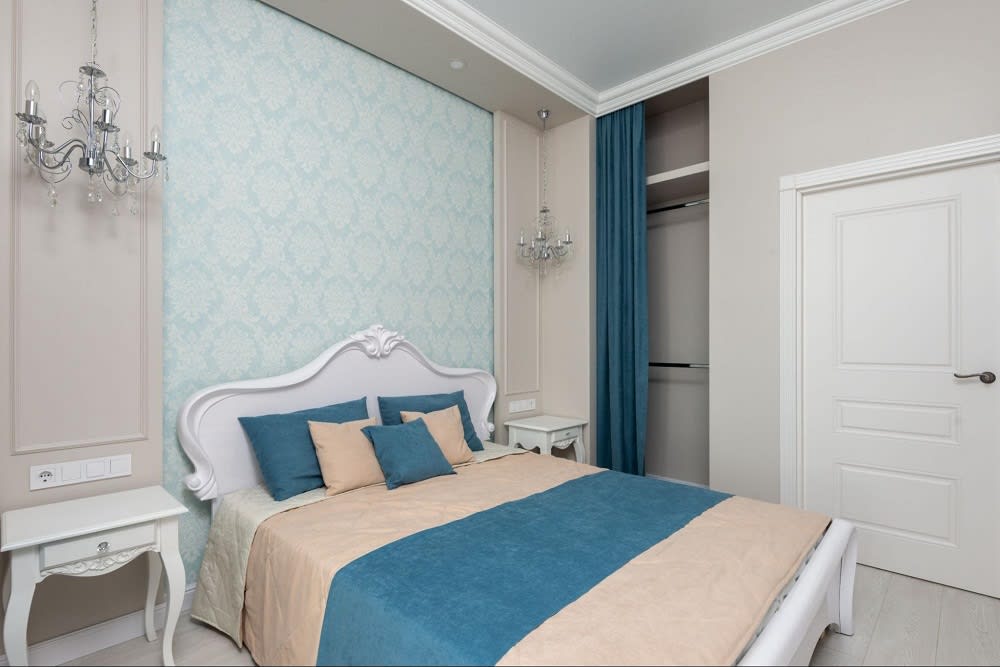 A basic staging essential is decluttering homes for sale in Panama City Beach. However, many sellers have no idea what to do with all their extra belongings if they don't yet have a new home to move into.
People looking at Panama City Beach homes are going to really explore your home before they consider buying. Whatever you have left, including clothes and jewelry,
should be well organized
. Consider how you can make the most efficient use of your bedroom closets, and make sure not to put too much into any part of it. If your walk-in closet is bursting at the seams, a potential buyer will immediately think it's too small, no matter the size.

If you need to simply box up clothes and accessories you don't plan on using between now and the time you sell, consider storing them off-site in a rented storage unit.
Simple, elegant end tables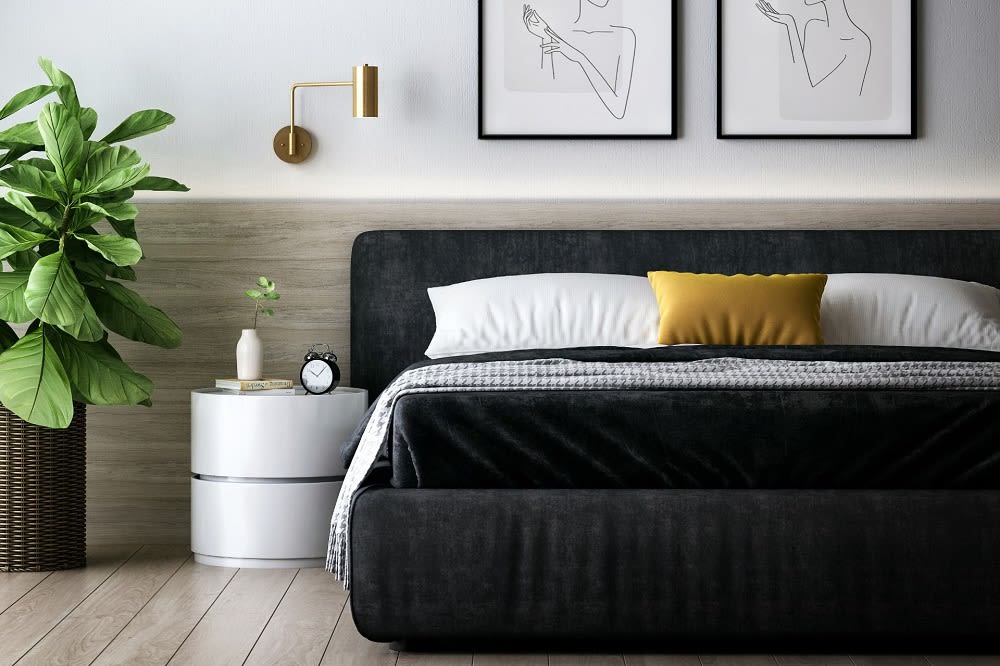 Nightstands are very utilitarian parts of a bedroom. They exist as a place to put jewelry, a water cup, and a phone. Generally, they don't get a lot of love. When it comes to staging homes for sale in Panama City Beach, you're going to need to do a bit more for your end tables.

Simple and elegant is what you should be going for, though you want to stay in tune with the room itself. Consider something with enough color or interest to pop but not so much to be a feature point. A candle, a small plant, and a tile or a coaster go a long way for decor. Don't make it too complicated. Simple, elegant, and tasteful is what you're going for.
The bed is the focal point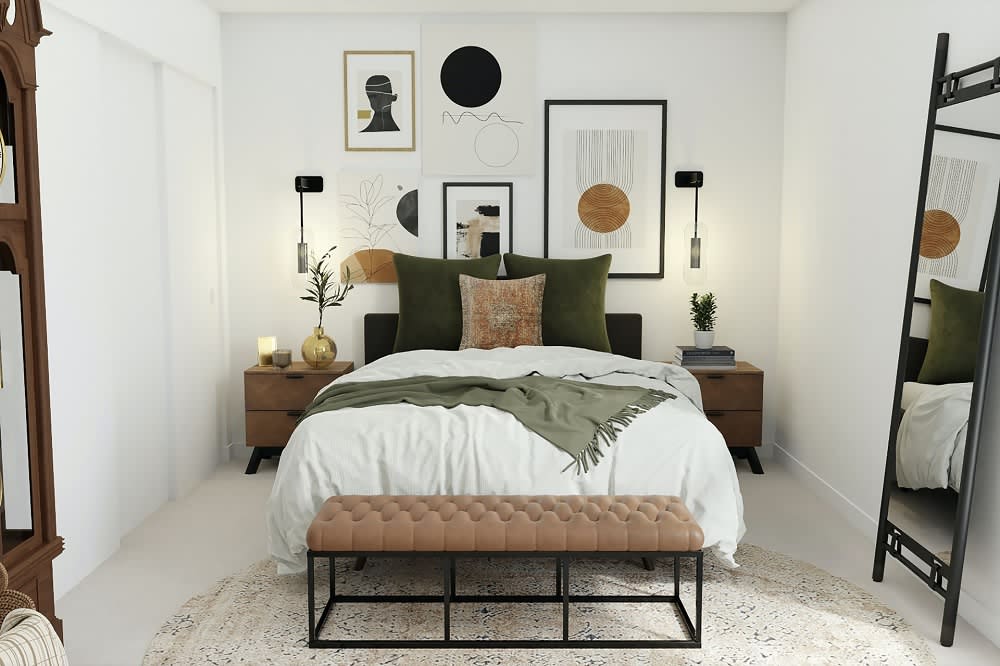 Walk into any bedroom in the many Panama City Beach homes on the market, and before you notice anything else, your eyes will be drawn to the bed. It's the focal point of the room - or, if it's not, it should be. Making sure your bed stands out when a potential buyer steps in the room is a key part of staging the master suite.

Crisp, clean linens and a quality comforter are a must. You may already have newer linens that work and fit with the room, but if you don't, consider buying a new set for showings. You want to go for a neutral color that says relaxation and comfort and avoid any prints or colors that are loud or obnoxious.

Throw pillows and shams make the room come to life and add a modern touch. Even if you personally don't love them, keep them on for when a buyer comes to take a look. It's going to make a big difference in the way you present the home.
Consider tossing the dresser
What's the most important thing to buyers looking at homes for sale in Panama City Beach? Space. Space is a premium anywhere you go, no matter where you're looking. On the coast, with such a hot real estate market, this is doubly true.

It's common for dressers and other storage options to be in a bedroom, but what your potential buyers want more than anything is space. If your bedroom looks cramped, consider removing the dresser and putting it in storage and placing a cozy chair in the corner or a bench at the bottom of the bed for putting on shoes. It takes up the same footprint, but it shows much more utility in the room overall. These little things really make a big difference.
List homes for sale in Panama City Beach
If you're looking to list your property among Panama City Beach homes, reach out to the
Bay Real Experts
. With over 40 years of combined local experience, they have handled some of the best homes for sale in Panama City Beach. They know the market, they understand the clients, and they can help you make the best decisions when it comes to preparing, staging, and listing your home.