The kitchen is the place where people gather to create heart-warming memories. It's a section of your home that's all about comfort, belonging, and fellowship, where people get to enjoy one of the simple, yet delightful pleasures of life: sharing a meal. Whether you like cooking on your own, with others, or watching someone else as they do all the work, the best kitchens make people feel well-equipped and at ease. They make chefs want to familiarize themselves with the room and get cooking — and help those people who don't like to cook to find peace and relaxation at home.

The kitchen is the heart of the home and is therefore an important selling factor when it comes time to list your Panama City Beach, FL, home for sale. The kitchen says a lot about the overall feel and functionality of your home, as well as its style and character. Thus, it's important not to neglect your kitchen when arranging, prepping, and staging your home for open houses, photoshoots, and potential buyers.

When it comes time to host tours, your kitchen should be clean and put together while also being warm and inviting. Guests should feel welcome — not just when navigating the drawers, cabinets, and appliances — but when taking it all in visually for the first time. The best staged kitchens can be appreciated by everyone, regardless of the architectural style and interior design. Overall, you want your kitchen to be open, inviting, and stylish.

For those ready to list their Panama City Beach real estate, below are three tips to prepare your kitchen for buyers.
1. Clean and declutter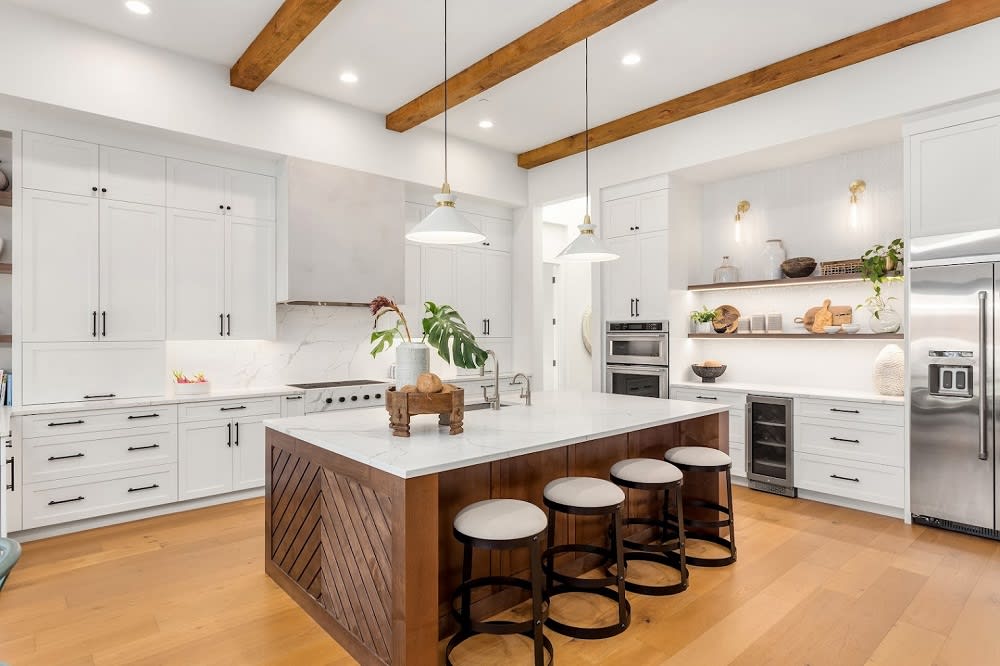 No matter if your guest is a chef or hardly eats at home — a clean kitchen will bring a sense of peace to any potential buyer. This is especially important when listing Panama City Beach luxury homes for sale. Remove all clutter, and remember that organized cabinet spaces are a must — just in case a potential buyer wants to test the drawers and cabinets for functionality. You should also be sure to remove any unnecessary appliances or tools that take up counter space or drawer space. Store any items you don't absolutely need in a storage unit offsite.

Stow items like blenders, rice cookers, and kettles to ensure clean and clear countertops and to emphasize storage capacity. This gives potential buyers the opportunity to really appreciate the space, design, and layout of your kitchen. You want potential buyers to imagine themselves living in the space, and removing personal items such as family photos and magnets will help them to do this.

Your kitchen should also undergo a thorough deep cleaning before buyers are allowed in. It's always worth the money to hire a professional cleaning service specialized in move-out deep cleaning. Additionally, don't forget to clean your fridge inside and out. Get rid of expired sauces and empty your entire fridge, with the exception of a few aesthetically-pleasing items that make your fridge look good and highlight its size. A pitcher with iced tea, a nice-looking container with eggs, and a colorful assortment of berries are great items to have in your fridge.
2. Give your kitchen a few updates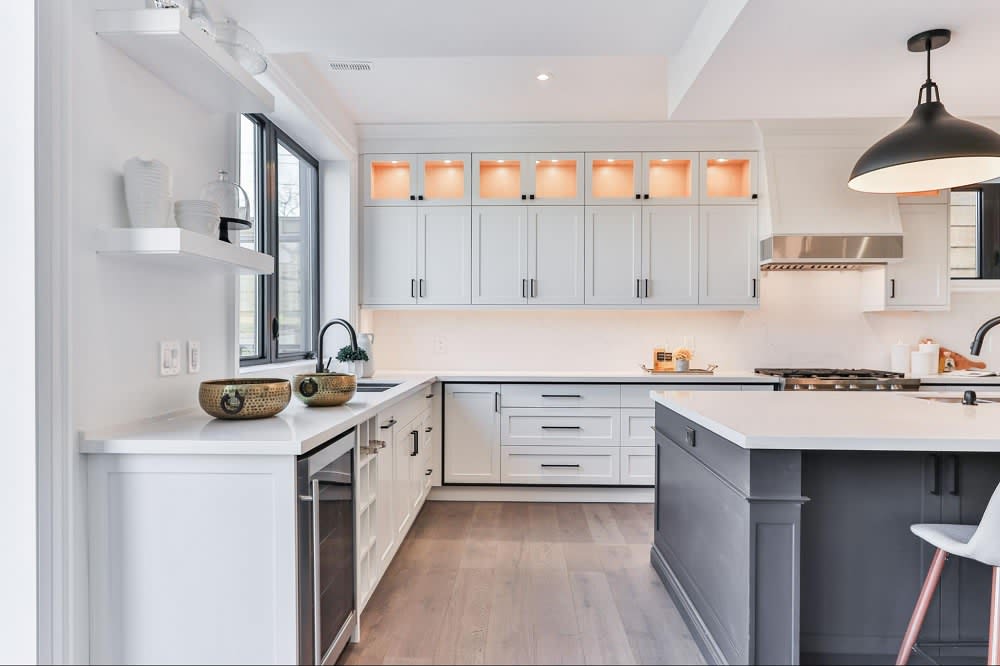 Prior to listing your Panama City Beach real estate for sale, consider completing a few updates. You don't need to complete a full renovation to make an impact on how potential buyers will view your space. It's as easy as reviving your old cabinets and walls with a fresh coat of paint to hide any imperfections or replacing old cabinet handles and faucets. Both of these upgrades are easy and affordable ways to rejuvenate your kitchen.

When upgrading your kitchen, you should consider your lighting. Good lighting in the appropriate places is essential, so make sure any bulbs that need replacing are taken care of and update old fixtures with modern, high-efficiency ones. You may consider replacing the main light fixture in your kitchen with a stylish chandelier to give your kitchen some personality.
3. It's all in the details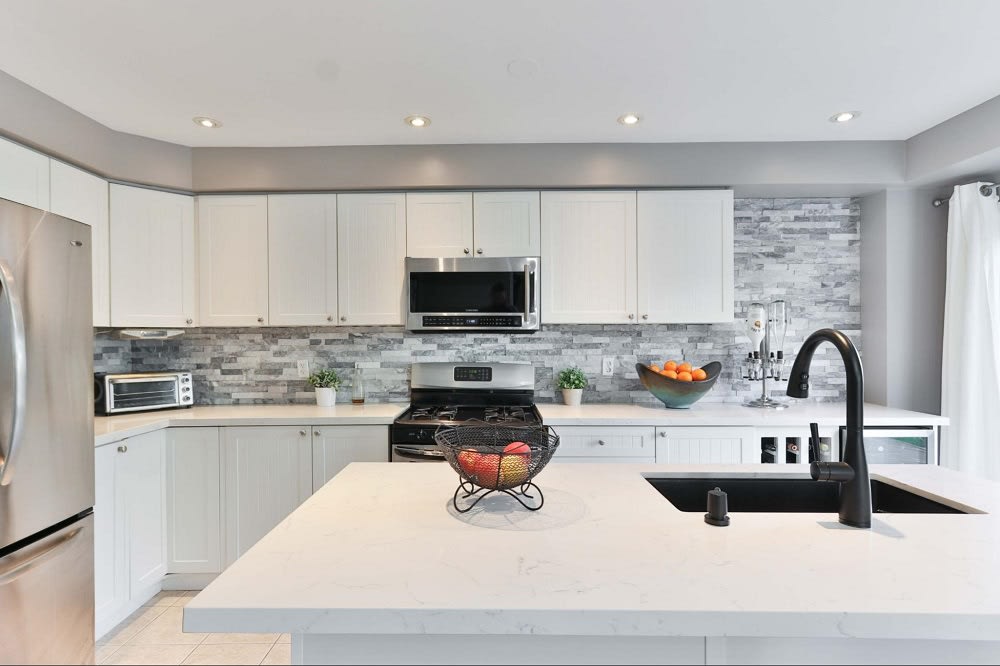 Once you've cleaned, decluttered, and updated your kitchen, it's time to turn your attention to the finer details. The goal is to keep your kitchen simple but elegant—you want buyers to see it as stylish but keep it a blank slate for them to envision their own belongings and design. After getting rid of clutter, arrange any remaining items in an aesthetically-pleasing manner. Anything that remains (in your cabinets, your fridge, or in plain sight), whether it's a porcelain collection or a set of enchanting wine glasses, should be immaculately placed and organized.

Then, give your kitchen some personality with small accessories. A bowl of fruit, colorful vase (with or without flowers), plant, stylish dish towel, or small decorative sculpture all add a stylish accent to your kitchen. Place these items strategically in areas that make sense. Additionally, a good scent goes a long way in elevating any space. Whether you light a sweet-smelling candle or spray a lemon fragrance, a good smell can leave a lasting impression on the potential buyers who tour your home.
Interested in Panama City Beach real estate?
If you're looking to buy or sell a home in Panama City Beach, contact Bay Real Experts for the highest quality real estate service. As a talented, independent team of Coldwell Banker Realty agents with more than 40 years of combined local experience, Bay Real Experts are the top-rated real estate professionals in Panama City Beach. Wherever you are in the process of upgrading or selling your home, reach out to Bay Real Experts today.